Get started for free
upgrade when you're ready
A simple and flexible subscription-based pricing model designed to meet the needs of professionals and enterprise clients.
---
Compare plans
Starter

Individual

Enterprise

Monthly minutes allowance

Minutes equivalent to the duration of the uploaded videos will be deducted from your monthly allowance once per project. You will be able to create as many subtitles as you want in as many target languages as you need and download them without restrictions.

Up to

25+ languages supported by Full Automatic Subtitle Generation from scratch

The top Machine Translation engine on the market turns the automatic transcription into subtitles in the desired target language, complying as closely as possible with the selected project guidelines by choosing the best translation option available.

60+ languages supported by Machine Translation

Translate previously created subtitles or those provided by your client as an SRT reference easily and with unparalleled quality, in more than 60 languages... instantly!

WYSIWYG Frame-Level Editor

Discover the best-looking and easiest-to-use web subtitle editor on the market. Get instant feedback on your work by editing subtitles exactly how they will be displayed, all with frame-level accuracy.

Export Subtitles

Export timed-text subtitles in multiple formats, including VTT, SRT, and TXT (other formats coming soon).

Export Transcription

Export automatic video transcriptions in TXT format.

Export Video

Embed your subtitles on your video choosing between burn-in subtitles (subtitles burnt into the video permanently) and soft embedding (show/hide the subtitles from your video player), export the video and enjoy it! For more info about the Export video feature, check out our FAQs.

—

Personal guidelines

Save and name your personal guidelines with all the fundamental settings like reading speed, minimum/maximum caption duration, etc., and easily reuse them for your next projects.

Personal workspace

You'll have access to an entire personal workspace that's secure and easy to use, which you can organize into folders to manage all your projects with ease.

Project sharing

Securely share your subtitles—in the desired target language and with editing privileges—with as many collaborators as you want. It's as simple as copying a link.

—
—

Developer API access

Access the Matesub API to automate the Matesub project creation process. For more info, check the API Docs.

—
—

Dedicated live chat support

Help is just a click away! Our customer support team will be happy to answer your queries and provide personalized assistance in real time.

—
—

Shareable workspaces

Create additional shareable workspaces where you can invite collaborators with admin privileges to help you manage and monitor your projects.

—
—

Additional admin spaces

Easily manage the number of spaces for collaborators with administrator privileges invited to join your shareable workspaces.

—
—
---
Still have questions?
Can't find the answer you're looking for? Please get in touch with our friendly team.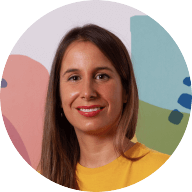 Hello, I'm Marta.
How can I help you?
Marta - Customer Success Manager
---
---